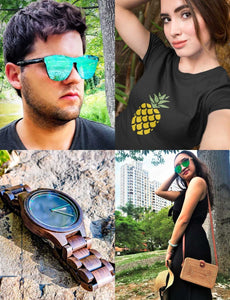 Our Products
Radically Different
Bold. Exotic. Adventurous...
It's how we live, and it's how we design our apparel. We're all about fun times and good vibes, and that's been our inspiration for making cool & unique fashion apparel that turn heads and make you, you. Be Real. Be Different. Be You.
Natural, Handcrafted, Sustainable & Stylish
Sunglasses - From classic retro shades to sustainable wood sunglasses!
Clothing - Graphic tees, tanktops, crop tops, & comfy hoodies
Wood watches - Handcrafted wooden watches for men & women
Handbags - Natural straw & rattan handbags for women
These are just a few of our stylish eco-friendly fashion accessories exclusive to our online boutique. If you're seeking creatively designed and ethically sourced fashion styles from an independent fashion brand, this is where you belong.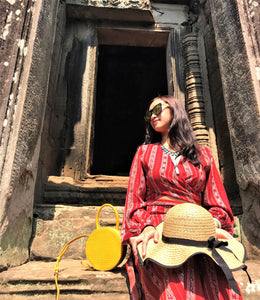 Our Style & Purpose
Wild & Free
Wanderer. Adventurer. Vagabond...
You're probably all three, and so are we. We created a bold, sustainable, and independent fashion brand for people like us: Adventurers, travellers, & free-spirited souls who aren't afraid to express themselves and stand out.
Social Impact
Ethical. Sustainable. Independent...
As an independent sustainable fashion brand, we choose the environment and people over profits. No shareholders to answer to lets us focus on our root values of treating people and the environment with care.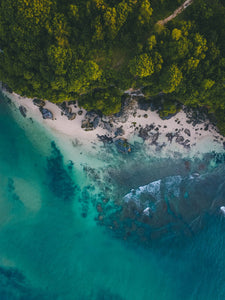 Sustainable Fashion
Protecting our Planet
Fashion is the 2nd largest polluting industry; let's change that together! By shopping sustainably you help reduce our carbon footprint, protect animals, and keep our Earth a beautiful place.
Our sustainability initiatives go far beyond just reducing pollution. As an eco-conscious sustainable fashion brand we protect the environment by committing to the following environmental practices:  
-One Tree Planted Every Purchase
(Partnering with www.onetreeplanted.org)
-Natural & Ethical Materials
-Water, Energy, & Waste Reduction
-Avoid Harmful Chemicals & Dyes
-Avoid Animal & Habitat Abuse
See our full commitment to eco-friendly fashion here!
Sustainability
Wear the Earth
From sustainable straw and rattan handbags to natural wood watches and sunglasses, most of our eco-friendly fashion apparel comes right from the Earth!
Featured Collection: Wooden Sunglasses
---